Putting Lab
We have invested in a putting lab so we can give our members tour standard putting coaching and fitting. We use a TOMI (The Optical Motion Instrcutor) to analyse all aspects of your putting. The data from TOMI, combined with our knowledge, means that we have one of the country's premier putting facilities. We invite all our members to come and have a look at the Putting Lab and see what you're missing, with no obligation to get a lesson or fitting.
TOMI's measurements include:
Alignment at Address
Alignment at Impact
Swing Path at Impact
Stroke Path and Rotation
Shaft Angle
Impact Spot
Speed at Impact
Stroke Tempo
The software and the information provided has already proved incredibly beneficial for the first users of the system, improving their putting stroke and, more importantly, holing more putts.
Putter Custom Fitting
TOMI also allows us to custom fit putters like never before with it's laser fit system. Many never invest in a custom fitted putter, but why not? It is the most used club in the bag, and the only club that you can rely on day-in day-out. We have the ability to exactly custom fit putters, taking into account:
Length
Lie
Loft
Toe Weight Hang
Grip Size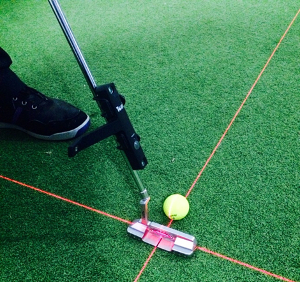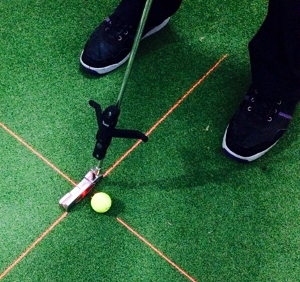 If you'd like to have a quick demo or explanation of how TOMI works and what it can do for you, please feel free to get in touch here, or just pop into the shop and ask.
If you would like to book a TOMI lesson or custom fitting, then please click here.
Pyecombe Golf Club
Pyecombe Golf Course is situated in the South Downs National Park, an area of outstanding beauty and offers stunning views across the Sussex Weald. Read more.......