Improve Your Golf With SkyTrak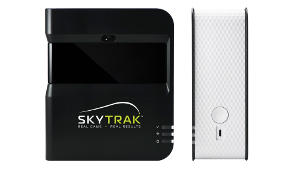 We're now able to offer lessons and custom fittings using the latest ball flight monitor technology from SkyTrak, providing you with unparalleled information about your golf swing.
By accurately measuring your swing and ball speed, launch angles and spin rates means we can custom fit you with the right equipment for your golf swing.
To book your custom fitting using SkyTrak, click here.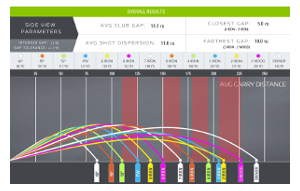 Do you know exactly how far you carry your 7-iron? With SkyTrak we can measure the exact distances you carry each club in your bag, so you know that your fairway wood is going to carry that bunker off the tee or your 9-iron approach is going to carry the water, meaning you are more confident over the shot.
To book your yardage session and find out how far you carry each club in your bag, click here.
This technology is no longer just limited to the world's best professionals and is now available to all golfers.
See SkyTrak technology in action in this video.
SkyTrak is also a great lesson tool, providing us with all the feedback to improve your game. By analysing your swing tendencies, swing path and ball shape, provides us with all the information to improve your accuracy and consistency. We can then measure your results over time to track your progress.
To book your next lesson using SkyTrak, click here.
You can now also purchase your own SkyTrak, allowing you to practice with a purpose, not only on the driving range, but also from the comfort of your own home, 365 days of the year.
Click here to purchase your own SkyTrak.
Pyecombe Golf Club
Pyecombe Golf Course is situated in the South Downs National Park, an area of outstanding beauty and offers stunning views across the Sussex Weald. Read more.......